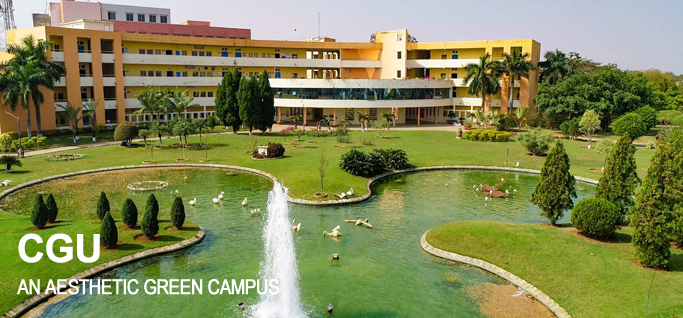 CGU, Odisha, a multi-disciplinary university offers career-oriented courses at all levels, i.e., UG, PG and PhD across diverse streams, including Engineering, Humanities,Agriculture,Pharmacy,Basic Sciences and Management.
For the Academic Session 2023-24 the admission shall be made strictly on merit basis as per the details mentioned below:
• The University shall admit students for technical or professional courses through C.V Raman Global University All India Entrance Test (CGET-2023), JEE Main, OJEE, CAT, MAT, XAT, PGAT, GATE and ATMA.
• YWEP- (Young Women Empowerment Programme) With an ambitious mission to empower girl students, CGU, introduces " Young Women Empowerment Programme'' , a gateway for girl students with a career of 60% marks throughout ( including 10th,+2 & +3 ) the opportunity to pursue Master's Degree in Business Administration with 100% finance assistance from the institute in the tution fee/ Course fee.
REGISTRATION FOR CGET-2024